My Team
I take customer service very seriously. So does my staff. Together, we are committed to providing exceptional customer service to all of our clients.
If you need to schedule an appointment, make changes to your policy, submit a claim or request any other service, please let us know. We will respond promptly.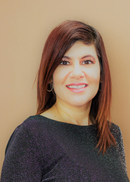 Anna Houchin
Associate Financial Representative
Office 760-353-5151

Anna joined Erik Freeman's team in June 2016 as the assistant for marketing and group benefits. She obtained her Associate of Arts in Healthcare Administration. In November 2016 she took her insurance license exam and is now licensed for the state of California. Anna's primary role is working with group benefits, disability and life insurance. She is certified in Spanish as a translator. In her free time, she enjoys going to concerts, traveling, walking and spending time with her husband and kids.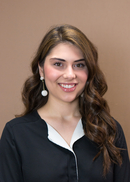 Claudia Lorenzo
Marketing & Client Service Associate
Office 760-353-5151

Claudia joined Erik's team in 2017. She started as an Imperial Valley Economic Development Corporation (IVEDC) intern when she met Erik's team as part of an Internship-To-Career program. She has a major in Marketing Management from CETYS Universidad, a prestigious university located in her hometown Mexicali, B.C.
 She has also been part of a studying abroad program in Barcelona, Spain which gave her a wide knowledge of marketing applied to different cultures. As part of her past activities, she has worked as a Community Manager at a Marketing Agency in Mexico and she is now in charge of Social Media and Marketing Strategies for Erik Freeman.
In her spare time she enjoys hanging out with friends, traveling and attending to music festivals.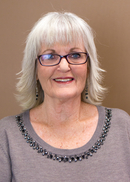 Jan M Self
Jan, who goes by her nickname, Bobbi joined Erik Freeman's team in November 2015. She came on to help transition our hard files into the E-filing system. She helps keep all current documents up to date in E-files.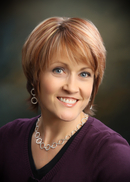 Randie L Herman
Associate Financial Representative
Office 760-353-5151

Before Randie joined Erik's team in August 2011, she and her husband, Shane, spent over half a decade in Romania working with various orphanages and abandoned babies.  She also headed up the ladies' ministry in their church.  They planted a church in Bucharest which was turned over to a Romanian Pastor and is still going strong today.  She currently serves alongside her husband in the church they planted in Brawley, CA. 
Randie holds her life insurance license for California and helps provide service and solutions for all of Erik's insurance clients.  She also manages his office, overseeing all employees and processes from day to day. 
She spends her time outside of work with Shane and their son, Brennan, watching movies, playing games and planning annual family vacations.